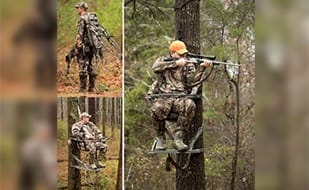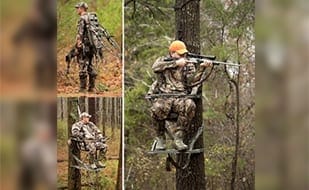 SUMMIT Viper Climbing Treestand
By Roger Pettersson
I use the Summit Viper tree stand (climber) quite often mainly while bowhunting; but also to scout new locations before I put more permanent ladder stands out.
Usually a review is done by someone testing a brand spanking new product which is always good and an interesting read.  However, it lacks a long time usage review for obvious reasons. I have had my climber for about 7 years now, and I use it probably over 200 hours each season.  I can give you the details that most other reviews are missing.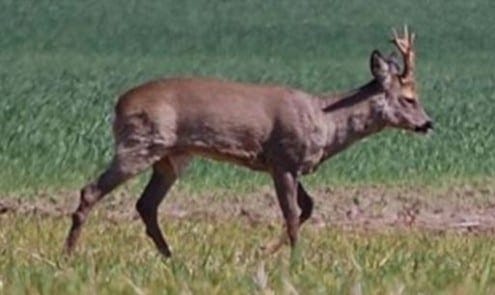 WILD Game of the Month
Roe Deer (Capreolus Capreolus)
Hungary is the number one country to hunt the Roe Deer and many European hunters will hunt this deer in their own back yards in Germany and other European countries their entire life, only to pay a lot of money to travel to Hungary at least one time in their lives to hunt the infamous Hungarian Roe Deer! If your thinking about traveling to Europe to hunt this game, a trip to Hungary while your in Europe is a must.
2020 Czech Driven Hunt (Drückjagd)
WILD Jaeger Team Czech Driven Hunt: 30 October to 1 November 2020. Timeline: 30 October - Arrive by dinner 31 October - Hunt 1 November - Hunt and depart after final afternoon driven hunt Planned videographers: 1. Ricky Mills (Videographer) 2. Vukasin Brother (videographer) 3. Rebecca (Johannes videographer) 4. Steve Tournier (Event Videographer)...
WILD Jaeger Mission Statement
WILD Jaeger conducts outdoor activities, photography, videography and produces advertisements for its website, social media pages and video production in support of our outdoor product partner companies in order to market those brands/products to the global outdoor community and raise awareness of those quality products in Europe.
Get in Touch With Us Today
If you are interested in learning more about what we offer, do not hesitate to reach out to our team. We look forward to hearing from you.