When I first received my Combo Knife Sharpener, I had never seen anything like it, or even heard about the company Work Sharp. I was totally blank on expectations and you can really say that I was positively surprised.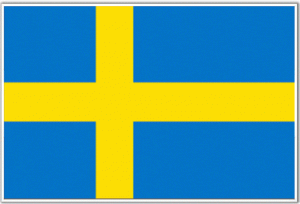 Klicka här, för att läsa artikeln på svenska
My background consists of a variety of different occupations where you would use sharp tools. Raised on a farm in Småland (in the south of Sweden) I followed my father and grandfather out hunting when I was a little boy. I then became a boy scout and spent as much time in the woods as I could. In school I studied to become a Chef and then I worked as a Chef and Cook in different restaurants all over Sweden. Nowadays I´ve put my Chef days behind me, as I wanted to work outside. So now I work as a Gardner.
Figure 1 Photo "The Work Sharp Combo Sharpener and several knives".
But back to Work Sharp. I have been using my Combo Knife Sharpener several months now. I´ve been using it hard, and not spared it a bit. I have sharpened my knives when they just needed a quick sharpening and also when the knives were very dull. One knife I even used to carve up an old tire, just to get it as dull as possible.
The Combo Sharpener is very easy to use (See Video). To explain it in short terms, the Combo Knife Sharpener consists of a rotating sand belt, where you, with help of a guide, hold your knife in a 25 degree angle against the belt. When done with the belt, there is a ceramic honing guide, where you get the sharpest possible edge. Also with the 25degree angle.
I think the angle works really well. I use it to sharpen all my knives actually. Hunting knives, butchering knives, chef knives and ordinary all round knives. It is actually kind of hard to use it wrong, since all the angles are given.
If you have not tried the Combo Knife Sharpener from Work Sharp, I highly recommend it. I have seen it in some shops in Sweden and if you see it at a fair, don´t hesitate to try it out! You will be surprised over how easy it is to use.
Per Kristensen, WILD Jaeger Pro Staff, Sweden.
Figure 2 Photo "Per Kristensen after sharpening his Camillus Brand knives".
Watch Per Kristensen's Work Sharp Combo Knife Sharpener video here: https://youtu.be/5I3x53upicc