By Laurent & Timothee Boson, WILD Jaeger (France)
Cliquez sur ce "lien" pour lire cet article en français.
Learn more about Laurent & Timothee here on their "Hunting French" Instagram page: https://www.instagram.com/hunting_french/
We are two International Pro Staff members on the WILD Jaeger International Pro Staff Team. We recently received some fantastic Work Sharp gear to test and review. We were immediately impressed with the quality of the equipment and found these knife sharpening tools to be very useful for anyone in the outdoor community.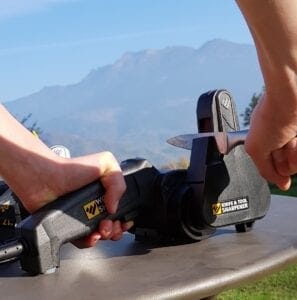 Figure 1 (Photo) The Work Sharp Original Knife and Tool Sharpener (KTS)
As a hunter, having a sharp knife is essential. Using a Work Sharp knife sharpener you will always have the edge you need on your blade.
We would like to specifically talk about the "Ken Onion" model Work Sharp Knife & Tool Sharpener. It is an electric sharpener that you can sharpen almost any knife or tool with.
You can sharpen broadheads, scissors kitchen knives, and of course your favorite hunting knives. Just be careful, this sharpener is no joke and whatever you sharpen with it becomes extremely sharp.
Figure 2 (Photo) The Work Sharp "Ken Onion" model, sharpening a fixed blade broadhead.
It's very easy-to-use, you press one button and follow the guide (several angles are available). You can change the sharpening speed as well as several different belts with various grits.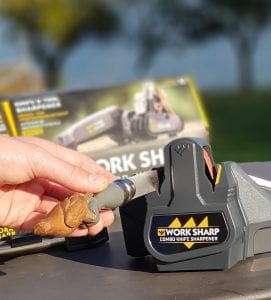 Figure 3 (Photo) The Work Sharp Combo Knife Sharpener working on one of our hunting knives.
We are very pleased to recommend Work Sharp. The equipment is well made and easy to use. You no longer have to be a knife expert to sharpen all of your tools and blades around the house. From hunting knives, broadheads, or fillet knives and scissors, Work Sharp gets the job done.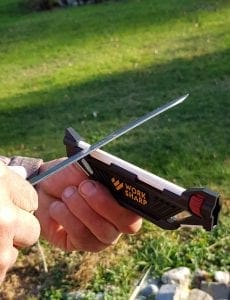 Figure 4 (Photo) The Work Sharp Guided Sharpener, putting the finishing touches on a blade to get that razor-sharp edge.
For more details, please check out our new video which demonstrates exactly how to use this fantastic sharpener.