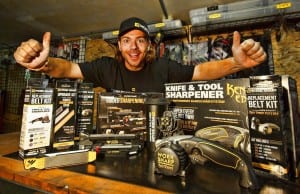 Figure 1 "Photo" Ivan Eady and his Work Sharp Tools
Leer este articulo en espanol AQUI

After almost a year of using my Work Sharp Tools, I think I can do an honest review of them.
I have been using 3 different models of Work Sharp Tools (2 manual and one electric)
– The Guided Field Sharpener (manual) VIDEO
– The Guided Sharpening System with upgraded kit (manual)
– The Ken Onion Edition Knife & Tool Sharpener (electric) VIDEO
I am very passionate about keeping my blades sharp. I have previously used sharpening stones of different brands and materials as well as other "sharpeners" of other brands that do nothing more than spoil the edges. The problem with stones is that they require great skill when sharpening to achieve optimum results.
I would like to say that with any of the 3 sharpeners that we are discussing here, I got my blades razor sharp from the first time I used them, and with hardly any practice.
This ease of use, combined with the surprising results, has made me park my old sharpening stones no the shelf. I have decided to use exclusively Work Sharp Tools from this point forward. I will now analyze each of these sharpeners one by one.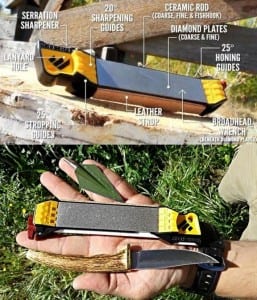 Figure 2 "Photo" Guided Field Sharpener
This is my favorite portable sharpener. It has a built in guide system as well as 5 sharpening surfaces. I use this sharpener more than any other simply because I always carry it with me thanks to the fact that it is only 17 cm long and weighs 135 grams. It is perfect for knives with a blade length of up to 15 cm. It has a 20 degree guide that helps me maintain the same angle on the blade while sharpening. It has a face with a diamond grit plate (coarse grain), another thinner face, and a ceramic cylinder with 3 different positions (smooth, grated and cleavage for sharpening fishing hooks). The ceramic cylinder is perfect for sharpening serrated blades and the strip of leather is impregnated with a polishing paste to help finish any fine edge.
I consider this a fundamental tool that accompanies me always in the field while hunting or fishing.
Another notable design of this sharpener is that it has keys for the tightening of broadheads built in. The perfect compliment for the bowhunter or angler. In my opinion, the Guided Field Sharpener is a 120% recommendable tool that has an unbeatable functional value for it's low cost.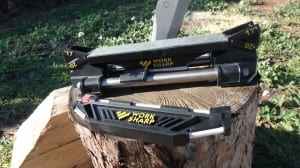 Figure 3 "Photo" Guided Sharpening System
Now let's take a look at the Guided Sharpening System. When I received this sharpener and opened the box, I loved the way it was packaged. When I took it out of the box the first thing I noticed was its weight (560 grams). Remarkably superior to the Field Sharpener, this sharpener is intended to be used on a table or any other smooth surface. To prevent it from moving during the sharpening process, apart from its weight, it has four anti-slip rubber supports. This sharpener has a larger sharpening surface, so it is very comfortable while sharpening large knife blades.
It has the unmistakable system of Work Sharp's angle guides on both sides of the diamond plate in order to start sharpening with the same angle. In this case we have 3 options:
-17 degrees (suitable for kitchen knives)
-20 degrees (perfect for working on thicker blades)
-22 degrees (for wider cutting tools)
The Guide Sharpening System provides a sloping surface on which to support the knife and serves as a reference for easy sharpening that is very effective! These angles can be changed by rotating a piece that is attached to the sharpener with magnets and without using any type of tool.
Another very interesting feature of this sharpener is that the abrasive surface can be fixed (parallel to the table) or tilted as we are doing a pass with the blade. This allows us to sharpen perfectly straight edges (blocking the device) or curved edges (letting it oscillate). In this way we can sharpen the entire length of the blade equally.
The sharpener comes with a thick diamond plate, a thin plate and a ceramic sharpener. Such plates can be exchanged by means of a fast and simple magnet fastening system. The ceramic sharpener can be attached to the main structure or used by hand. It has three cylinders of 3 different diameters. One 8 millimeters in diameter with three different positions (smooth, grated and slit for sharpening of fishing hooks), and another two of 5 millimeters and 3 millimeters for sharpening serrated blades. The ceramic sharpener is used either to keep the edge razor sharp, or to finish off the edge. Another thing to note about this sharpener is that you can remove the part that holds the different stones or abrasive surfaces off of the main structure in order to be able to sharpen a tool such as an ax. There is an extra set for this sharpener that includes 3 plates of extra thick grain (220 grit), extra fine (800 grit) and a leather setter.
With the use of this kit we increase the versatility of this sharpener times three, covering all the possible needs that we face when we try to sharpen a knife. From the knife that is completely dull to the edge of a knife that just needs touching up.
For a guy like me, who likes to have my knife blades "chillingly" sharp, it is essential to use the leather seat. This leather seat is impregnated with a polishing paste and comes included in the kit. It allows me to sharpen the blade to a razor sharp shaving edge.
A great sharpener! Perfect to have at home, in the car or caravan.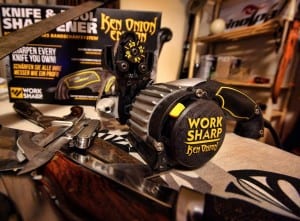 Figure 4 "Photo" The Ken Onion Edition Knife & Tool Sharpener
Let's review a sharpener now that is a full time professional sharpener. This electric sharpener was designed by the famous Ken Onion and is an incredible tool. Basically it is a belt grinder with a system of adjustable guides from 15 to 30 degrees. This device is simple to use. Very simple, but with professional finishes. When I say professional, I do not say it lightly.
A few months ago I sent one of these units to one of the best butchers in Spain. He is the owner of a supermarket chain in Madrid. My good friend Jorge and his team are accustomed to the use of industrial machinery worth several thousand euros. He did not have it more than 24 hours before I received a call from him saying, "Incredible Ivan! This sharpener is the same as, if not better than, the sharpeners that I have in the store; but with a size and price that is much more reasonable!"
Because of its small size, this electric sharpener is very convenient to use and store. European versions come in 220v. It has a speed selector and sandpaper bands with different grains from thinner to thicker. Inside the box comes very graphic and simple instructions on how to use this machine covering angle, number of passes and band to use. If you follow the instructions you get exceptional results with any type of blade. The guide where the blade is inserted has a standard width to insert any type of knives, machetes and knives.
In addition to all this you can sharpen scissors with a hole specially designed for it. Apart from sharpening knives you can also go over the edge of larger tools such as an ax. For example you have the option to remove the guided system with a single screw and turning the guides away from where the belt passes. This way you can sharpen different tool edges freehand (without the guide).
Work Sharp Tools surprised me from the first moment I started using them. My Work Sharp Tools always give me outstanding results regardless of where I am (at home or in the field) or what I am sharpening.
I hope you enjoyed this short review and that it has clarified and questions you might have on these fantastic tools. Work Sharp can also help you have "Amazingly" sharp edges.
Read more about Ivan Eady HERE.